If you put a bunch of classic enthusiasts - and they are really just nostalgic car enthusiasts - together and pour in a few glasses of booze ... Then the melancholic stories unleash and it turns out that Dutch men really do have emotions. We have no idea what to do with it. Yet…
I've had (and should never have gotten rid of) blues
Just a random tune: the 400-guilder Ford Mustang convertible from a MTS mechanical engineer in training. A former municipal official's Harley-Davidson WL A or C. It cost 110 guilders. A Norton 99 for 75 guilders. There was no rear wheel. This was due to a slippery tire for the police. But then the police had not yet been muzzled by all protocols and rules. The wheel was exchanged for six filled cakes. An ugly duck for 150 guilders. An expensive 2CV for three hundred guilders. A VW 1600 TL for 300 guilders - that was a bad buy by the way. It contained a 1500 cc can. A Jawa 350 cc twin for 300 guilders (a Czech acquaintance recently bought one for € 6.000 and thought it was a reasonable price…). Then we are talking about the really older stuff. But the trend remains. And BXsen have been worth no more than 300 guilders to 300 euros for years.
A set of free wheel covers
About twenty years ago I received a call from a garage owner friend: "Does your wife still drive such a crazy BX?" She did. "Good, then I have four more hubcaps for her if she wants them. But it does have a problem. There is still a BX between those hubcaps. " The BX belonged to an old lady and had always been serviced. At the last turn, the garage had an update advice of about 2.000 guilders. Old ladies are a dream business model. The lady decided against the proposed repairs and gave her BX to her neighbor, the garage owner who called me. The BX cost a bottle of whiskey. And it took sixty guilders to get it actually beautiful and perfect. Sylvia is now working on her fifth BX. And that 1400 cc that runs 1 in 16 is valued at 3.500 euros. Four years ago it was bought for 1.500 euros.
We were young at the time. And our cars and motorcycles were old
We have grown older. The motorcycles and cars of our younger days have become more expensive. But the essence has remained: There has been a moment in the existence of just about every vehicle when the thing was worth next to nothing. And some are earlier than others. With that knowledge you can now buy cars and motorcycles for the famous fart and three marbles. Or let it be something more. And if you do that with the idea of ​​just keeping your purchase, you will automatically become rich. Because just look what Mustangs and Liberators are worth now.
The Renault Avantime
With that approach, we advise you to buy a Renault Avantime immediately.
From the first Renault Espace series (1984) there was already a partnership between Renault and Matra. In 1998 Renault decided that Matra could make a special car based on the third generation Espace. A car that in itself would form a new car class: that of the 'Coupéspace'. The result can be seen as a concept car in 1999. The Renault Avantime. The car where the front and back are apparently drawn by two very different people.
At the introduction, the novice had the 3.0 V6 24V engine (210 hp)
Later (blown) four-cylinder engines were added. The Avantime was available in two equipment variants: Dynamique and Privilege. Outwardly they differed from each other by the wheels, 16 "Cythère wheels on the Dynamique, 17" Rhodes wheels on the Privilege. The true connoisseur will also see the four sensors of the parking aid in the rear bumper with the Privilege version. In the interior, a Privilege can be recognized by the leather interior (black or beige) and the standard navigation system. The Dynamique has standard half leather / half fabric on the seats and they were always black.
2003: The curtain falls
Production will stop in April 2003. Sales were very disappointing and Matra indicated that every car produced cost the company money. The reason for the bad sales? The manufacturing quality and brand image were not consistent with the high positioning of the model. Relocating the production line also turned out to be no alternative and so the existence of a dream car ended within two years. Exactly how many were made is somewhat unclear. But the most targeted estimate is something from 8500 to 8600 pieces.
We also know a beautiful, metallic purple XM for sale. Apparently it is worth less than € 600. Diesels are not doing well in the market.
Read also:
- Renault Avantime. Just different.
- The Renault Espace, the birth of a new race
- Renault Espace: from MPV to crossover
- Mitsubishi Space Wagon
- Renault Espace had almost been a Peugeot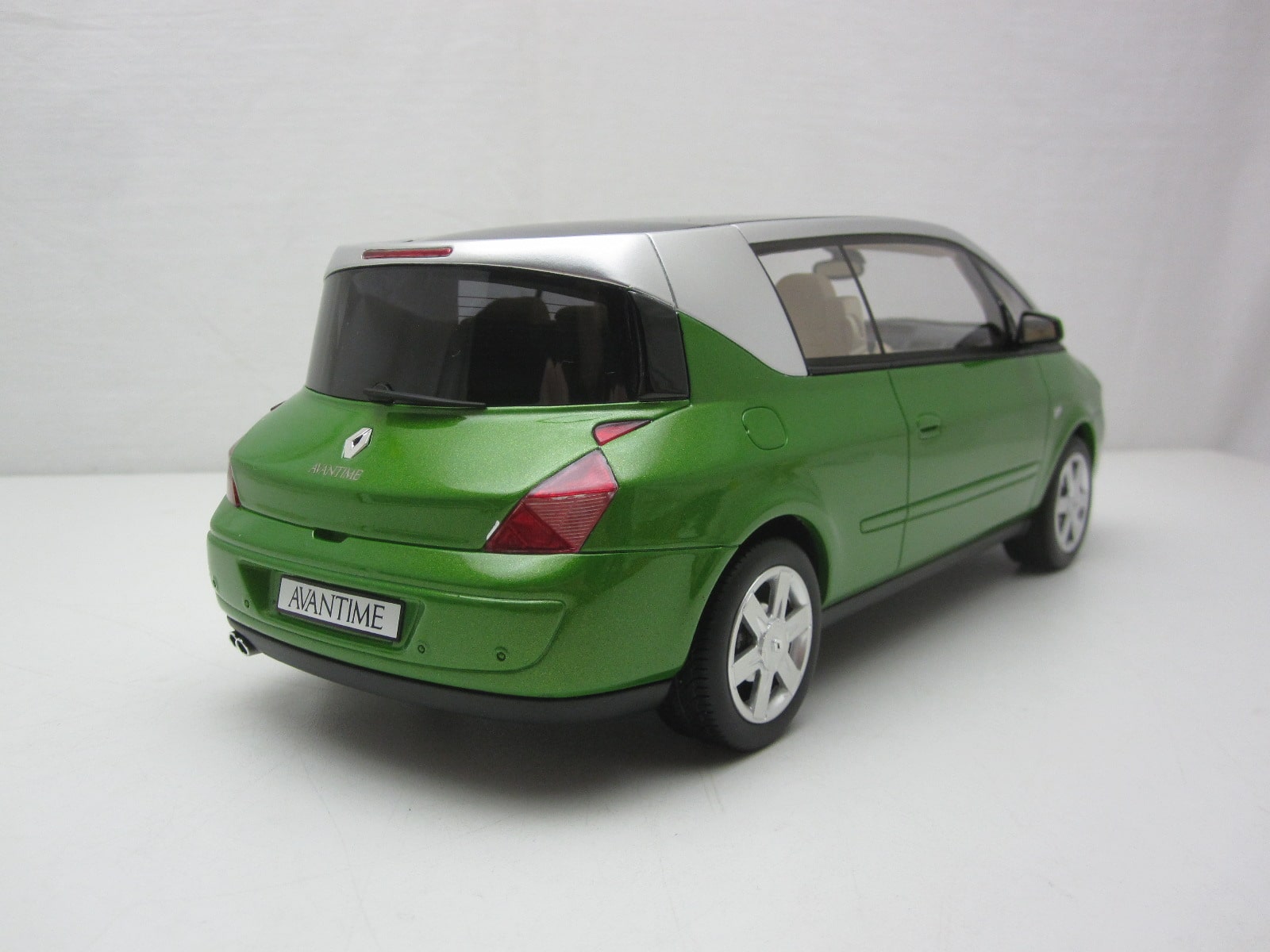 The intended target group did not pick up the concept
---
Please help us keep this website and the articles on offer free. Subscribe yourself Auto Motor Klassiek and also receive the magazine 12 times a year in the mail. Or donate a desired amount on our payment page via this link. We are certainly grateful for it.
---
Enjoy daily free stories about vintage cars in your email and sign up for free.